Midwest Dizziness and Balance Institute in Creve Coeur, MO, opened in 2018 and provides a full spectrum of diagnostic and treatment solutions to bring back your quality of life. Our experienced staff has treated vestibular disorders for over 15 years. Our audiologists are highly-skilled specialists using evidence-based approaches and the most advanced medical technology to clearly assess your needs and customize your care. Their expertise centers on a passion for accurate vestibular diagnosis and full vestibular rehabilitation. Restoring your wellness and bringing your life back to balance is our priority.
Our Mission
To be the first and only stop for patients with dizziness and/or balance disorders, providing complete diagnostic and treatment options in order to bring balance back into their life.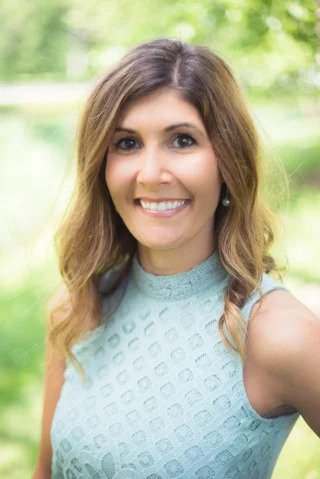 Jaime L. Carmody, MS, F-AAA
Audiologist and Founder of Midwest Dizziness and Balance Institute, LLC
Jaime Carmody received her Bachelor of Science degree from Saint Louis University and her Master of Audiology degree from Washington University School of Medicine. She was immediately drawn to dizziness and balance disorders and focused her entire Master's studies and Thesis to vestibular dysfunction. Upon graduation, she partnered with Sound Health Services to start the Dizziness and Balance Center, which she operated and ran for 13 years. During this time, she saw more than 800 dizzy patients per year and treated over 300 patients per year with BPPV treatments. She knew there was so much more she could provide to vesitbular patients so she spent years researching the best diagnostics and treaments, traveling the US to see what other specialists were providing. She decided to open Midwest Dizziness and Balance Institute in 2018 with the sole purpose of seeing patients through their journey from start to finish. Dizziness is her passion and she has dedicated her life to helping patients overcome this debilitating issue. Jaime enjoys spending time with her family, practicing yoga, reading, traveling, and finding new eclectic places to eat and drink around St. Louis.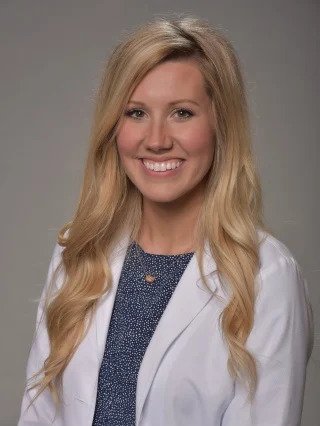 Tori Lenhard, Au.D., CCC-A




Dr. Tori Lenhard received her Bachelor of Science degree from Southeast Missouri State University and her Doctorate of Audiology degree from University of Memphis. Throughout her classroom studies and final clinical externship year with Sound Health Services in the Dizziness and Balance Center/audiology department, she affirmed her passion in the diagnostics and treatment of individual's with balance disorders. She utilizes evidence-based processes in order to maximize patient outcomes. Tori enjoys spending time with her family, playing volleyball with friends, reading and crafting in her free time.

Whitney Lupo, Au.D., CCC-A, F-AAA


Dr. Whitney Lupo received her Bachelor of Science degree with minors in Human Development and Family Studies as well as Psychology from the University of Missouri and her Doctorate in Audiology degree from Missouri State University. She completed her 4th year externship at Ear Care and Skull Base Surgery, where she was able to develop her skills in diagnostic testing and treatment of the vestibular system. Whitney immediately took an interest in testing and treating patients with dizziness and balance disorders. After her externship, she took a position at ENT Associates, Inc., a Division of Sound Health Services where she was able to continue to develop and focus these skills. Whitney enjoys spending time with her family and friends, traveling, good food and drinks and being exposed to new things.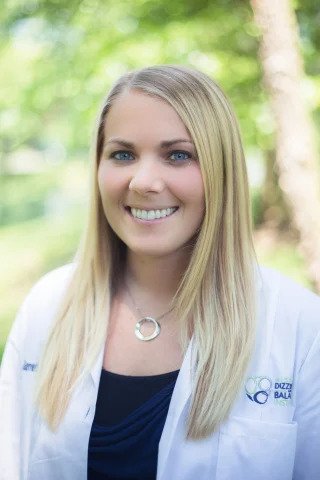 Nicole Garrett, Au.D., CCC-A
Dr. Nicole Garrett received her Doctorate in Audiology from Illinois State University. She completed her 4th year externship at both Sound Health Services and Midwest Dizziness and Balance Institute (MDBI). While she was at MDBI she exceeded at vestibular diagnostic testing and treatment for patients with vestibular dysfunction. Nicole enjoys watching Blues Hockey, traveling and spending time with her friends and family.
Katlyn Plotzer, Au.D., CCC-A
Dr. Katlyn Plotzer received her Bachelor of Science in Education degree with a minor in Audiology from Indiana University of Pennsylvania and her Doctorate of Audiology degree from East Tennessee State University. During her time as a doctoral student, she discovered a passion for vestibular testing. She completed her 4th year externship at Midwest Dizziness and Balance Institute (MDBI). As an extern, she was able to further develop and hone her skills in vestibular testing and treatment and she quickly affirmed her passion of working with patients who have vestibular disorders. In her free time, Katlyn enjoys baking, crafting, reading, and watching hockey.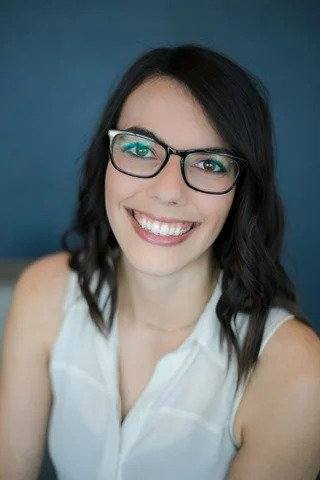 Leya Stillman
General Manager
Leya keeps all of the odds and ends tied up behind the scenes. She started her medical career with Mercy Virtual where she learned the value of providing an exceptional patient experience. Something that she strives to do in her role each day. Whatever the need, Leya will do her best to make sure you feel comfortable and informed with your medical care at MDBI.

Leya moved to St. Louis in 2013 with her husband and instantly became a Cardinals and Blues fan, a lover of St. Louis cuisine, and all the fun STL has to offer. When she is not in the office you can find her spending time with her family, eating at all of the great STL restaurants, or taking classes like yoga or boxing.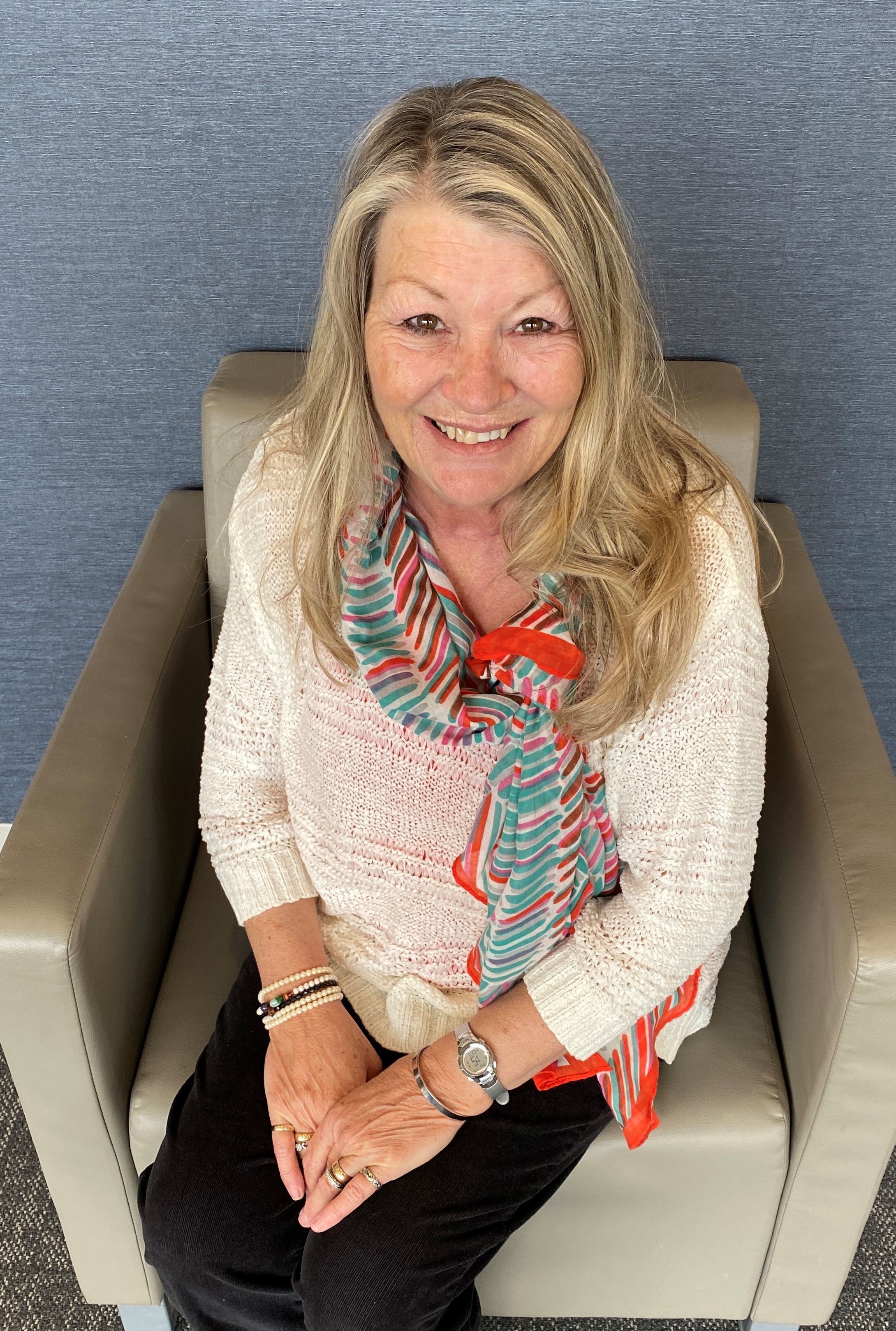 Cindy Weygandt

Insurance Team
Cindy Weygandt is part of our Insurance Verification Department. She organizes and monitors the insurance team in checking and verifying every patients insurance before they are seen at Midwest Dizziness and Balance Institute. On her off days she enjoys spending time at her lake house with her husband, kids, and grandkids. She is a proud mom of 4 and grandma to 8.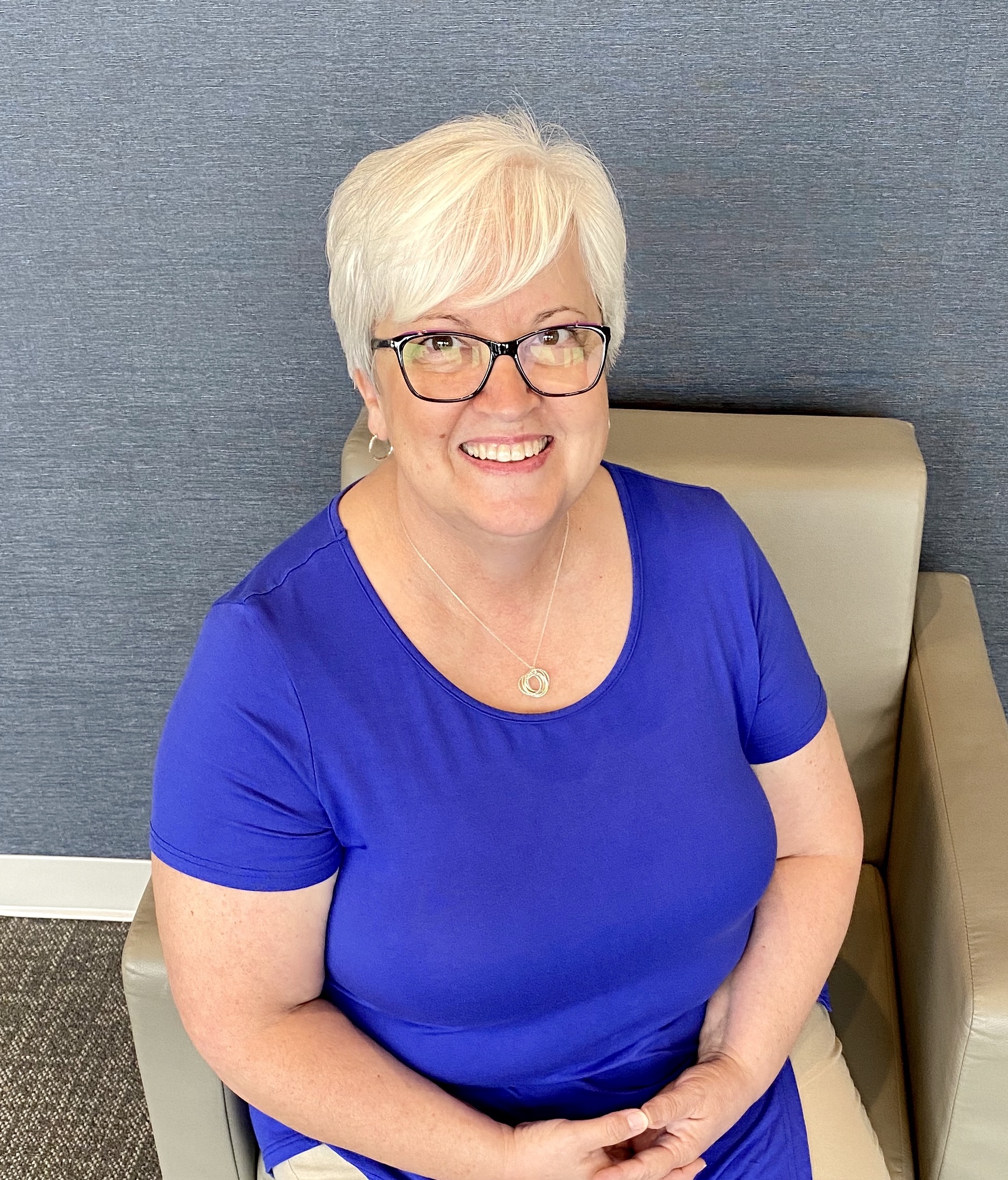 Karen Radake
Billing Department
Karen has been in the medical billing field for over 30 years working for various medical specialties, as well as running her own billing service for four years. Karen's medical billing background and knowledge allows her to process claims and payments efficiently, work with insurance companies, and assist with patient questions. She enjoys spending time with family, including her 5 grandsons, and friends. In her free time she likes to read and do crafts.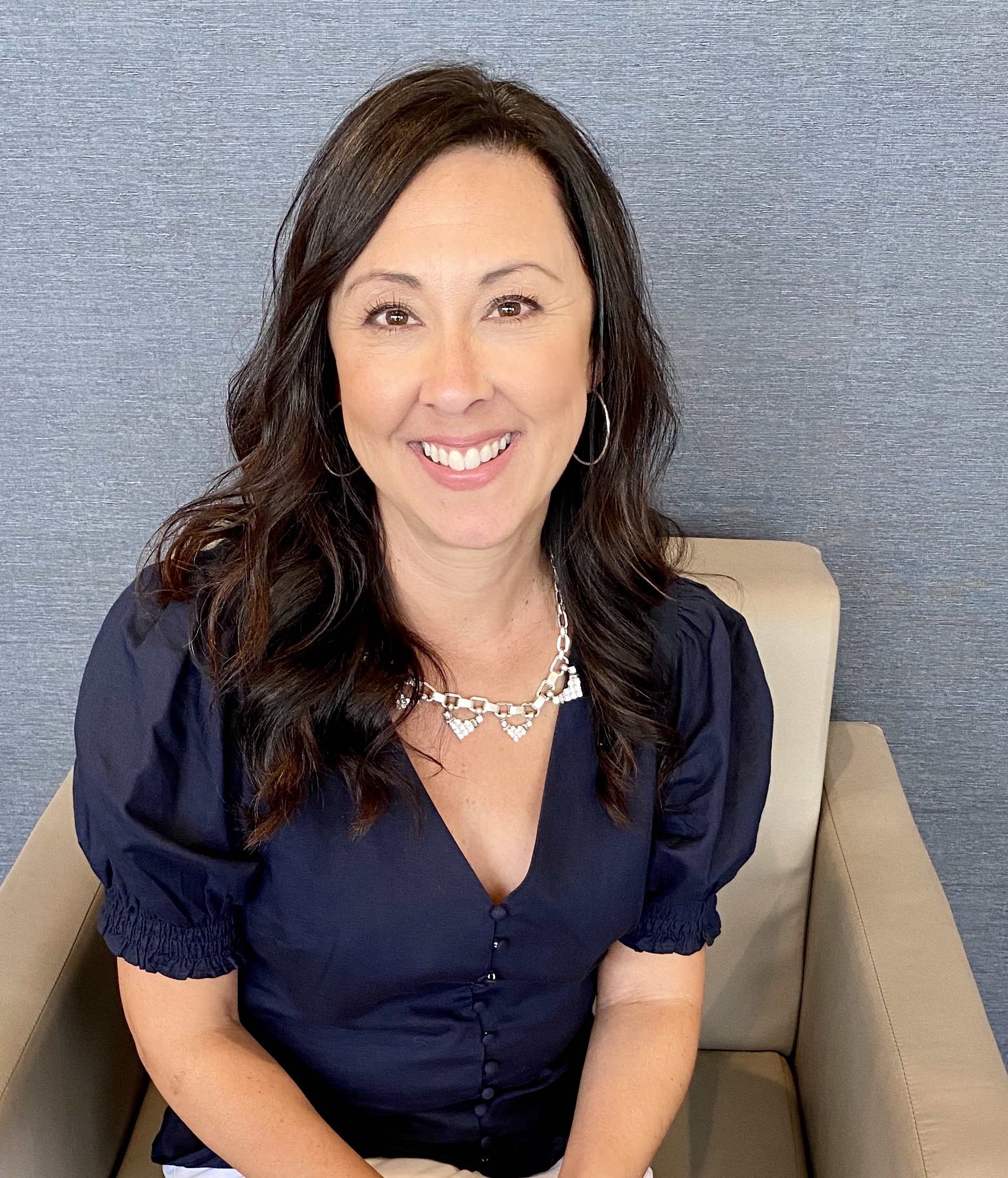 Michelle Musielak
Billing Department
Michelle began her medical career as an Occupational Therapy Assistant in the rehabilitation setting before transitioning to medical billing in 2007. She received a certification as a Certified Professional Coder (CPC) in 2008 and has been assisting with medical billing ever since. Michelle enjoys the challenge of working to get claims processed and paid correctly while still utilizing medical knowledge in a more flexible setting. When not working she enjoys spending time with family and friends, watching her boys play soccer, trying new restaurants, reading, and spending time on the beach.
MDBI is the ONLY facility in the St. Louis Metropolitian Area that specializes in BOTH the diagnosis and comprehensive treatment of vestibular dysfunction. The Institute is one of only a handful of clinics in the nation that is this qualified and specialized. It is our life's work to assess and rehabilitate your vestibular system. We know exactly what you are going through.
It's likely you've seen multiple specialists with no complete answers and little lasting relief for your dizziness. We know it can be a lengthy process. Our Institute not only has the diagnostic technology and expertise to pinpoint exactly what's wrong with your vestibular system, but we also provide proven protocols and treatments that provide actual solutions with an effective rate of over 85%.
MDBI specializes in a broad spectrum of vestibular dysfunction, including benign paroxysmal positional vertigo (BPPV), migraine-associated vertigo, neuritis/labyrinthitis, vestibulopathy, Menieres disease, and motion sensitivity. We are fully equipped to test, accurately diagnose, and treat balance disorders. We eliminate frustrating and time-consuming travel by providing both diagnosis and treatment at our one convenient location.